LeRoy Fire Department was founded in 1953 as an all-volunteer department. It is one of the finest departments in the area.
The LeRoy Fire Department also sponsors many events throughout the year such as:
CPR classes— Contact Vickey Doles at the LeRoy Fire Dept. at 254-4124 for information

Pancake Breakfast in April
Check Current Events page for any updates

Check throughout the year on the Events/Notices page for additional Fire Department-sponsored events.
For more information, go to leroyfire.org.
Fire Chief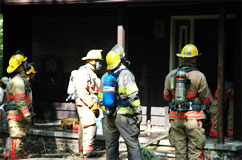 Mike Toman
firechief@leroyfire.org
Secretary to the Chief
Vickey Doles
vdoles@leroyfire.org
Mailing address:
LeRoy Township Fire Department
13028 LeRoy Center Road
LeRoy Township, Ohio 44077
(440) 254-4124
Fax: (440) 254-2212
---
Check out our Facebook page!