5th Annual Leroy Fall Garage Sale
Date: Saturday, September 20th, 2014
Time: 9 a.m. - 4 p.m.
Location: Local homes in Leroy, the Community Center and ball fields behind fire station
LeRoy's 5th ANNUAL FALL COMMUNITY GARAGE SALE
SEPTEMBER 20, 2014 -- 9am TO 4pm
See the links below for more information
(Back to the top)
SPECIAL HOUSEHOLD HAZARDOUS WASTE COLLECTION
Date: Saturday, September 27th, 2014
Time: 9:00AM to 3:00PM
Location: LAKE COUNTY FAIRGROUNDS

LAKE COUNTY SOLID WASTE MANAGEMENT IS SPONSORING A SPECIAL HOUSEHOLD HAZARDOUS WASTE COLLECTION, SATURDAY
SEPTEMBER

27

,

2014

FROM 9:00 AM TO 3:00 PM AT THE LAKE COUNTY FAIRGROUNDS
Acceptable items:
Household Cleaners and Solvents:
Thinners, Kerosene, Turpentine, Lighter Fluid, Strippers,
Automotive Fluids:
Used Motor Oil, Gasoline, Coolants, Antifreeze, Grease, Oil-based Paints, Varnish, Shellacs, Stains, Aerosols, Polyurethanes, Primers, Grout,
Liquid/Solid:
Lawn & Garden Chemicals, Pesticides, Weed Killers, Spray Insecticides,
Misscellenous:
Batteries -- All sizes (including lead acid and household), Fluorescent Bulbs, Photography, "Hobby" Chemicals, Mercury, Empty Propane Tanks, Roofing Tars, Drive Sealers,
**** NO -- Radioactive wastes (Smoke alarms), Ammunition, Explosives, or Medical Waste ****.
GUIDLINES;
LEAVE PRODUCT IN ORIGINAL CONTAINER IF POSSIBLE, OR LABEL CONTENTS IF KNOWN
BRING MATERIALS ONLY DURING THE HOURS OF 9:00 am TO 3:OOpm
THIS HOUSEHOLD HAZARDOUS WASTE COLLECTION IS FOR LAKE COUNTY RESIDENTS ONLY
ITEMS FROM BUSINESSES CANNOT BE ACCEPTED
YOUR VEHILCE WILL BE UNLOADED BY TECHNICIANS
THIS COLLECTION WILL TAKE PLACE REGARLESS OF WEATHER CONDITIONS.
For more information call Lake County Solid Waste District at 440-350-2644 or Ohio State University Extension at 440-350-2582, or visit www.lakecountyohio.gov and click on "Solid Waste District".


(Back to the top)
RENEWING YOUR DRIVERS LICENCE or PLATES
Date: Monday, December 1st, 2014
Location: LEROY TOWNSHIP
Please -- Remember when you renew your Drivers License or License Plates, USE LeRoy Township as your mailing address, not Painesville.
LeRoy gets motor vehicle and license tax. It will not come to LeRoy if you don't, it will go to Painesville
Thank-you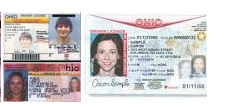 (Back to the top)
TOPS MEETINGS
Date: Wednesday, December 31st, 2014
Location: COMMUNITY CENTER
TOPS OH #1959 (
TAKE OFF POUNDS SENSIBLY

) - meets every Monday at the Community Center.
Weigh-in is at 6p.m, and the meeting begins at 6:15pm.
Call Rhia Brothag, Leader at 440-897-7069 or Debbie Lefelhoc, Treasurer at 440-254-4334 for information.
Annual TOPS dues are $28.00; and weekly dues are only $1.00 !!!
Inexpensive, supportive and gentle exercise is included.
TRY a meeting for Free.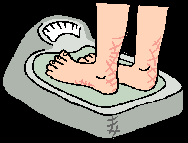 (Back to the top)