NOTICE NOTICE
Date: Monday, May 20th, 2013
Time: 7:00 pm and 7:30 pm
Location: LeRoy Township Meeting Hall
LEROY TOWNSHIP
5920 Paine Rd.
Painesville, Oh. 44077
440-251-4601 (office) ---- 440-254-4666 (fax)
April 24, 2013
News Herald
Legal Notice:
Please print the following one time on Monday, May 13,, 2013 under Legal Notices:
The LeRoy Township Trustees will hold a public meeting on Monday, May 20, 2013, at 7:30 P.M., at the LeRoy Township Hall, 6684 Paine Rd. The purpose of the meeting is to approve zoning changes as recommended by the LeRoy Township Zoning Commission. The change recommended is, adding properties in the Eastern qudrant of LeRoy Township to R-2 zoning from R-1. R-2 zoning requires 200-foot frontage and 3 acres minimum. All properties smaller would be grandfatered in this proposal. Public questions will be heard at 7 p.m..
Sharon E. Rogers,
LeRoy Township Fiscal Officer
web version 4/25/13
(Back to the top)
TOPS MEETINGS
Date: Monday, July 1st, 2013
Location: COMMUNITY CENTER
TOPS OH #1959 (
TAKE OFF POUNDS SENSIBLY

) - meets every Monday at the Community Center.
Weigh-in is at 6p.m, and the meeting begins at 6:15pm.
Call Rhia Brothag, Leader at 440-897-7069 or Debbie Lefelhoc, Treasurer at 440-254-4334 for information.
Annual TOPS dues are $28.00; and weekly dues are only $1.00 !!!
Inexpensive, supportive and gentle exercise is included.
TRY a meeting for Free.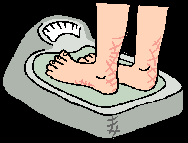 (Back to the top)