Emergency – Vrooman Road Bridge Closure – Update
Date: Friday, October 10th, 2014 - Saturday, October 10th, 2015
Location: Vrooman Road Bridge
Lake County Engineer James R. Gills announced that the Vrooman Road Bridge over the Grand River in Perry Township/Leroy Township will be closed for a minimum of 30 days. This office is currently investigating whether an overloaded truck crossing the bridge caused damage to major structural components. The cracks in the steel tension members of the bridge were discovered on October 2 during the County's biennial fracture critical inspections. As the damage is more extensive than originally anticipated, a plan to address the issue is currently being prepared.
While the closure is in place, motorists are advised to follow the suggested detour of I-90, RD 44, and SR 84. The process of installing the detour signs began October 3.
The public is reminded that the emergency closure is necessary to protect public welfare and safety as the cracks have the potential to increase in size. Drivers should not try to drive around and/or move the barricades to gain access.
(Back to the top)
DAYLIGHT SAVINGS TIME ENDS
Date: Sunday, November 2nd, 2014
DAYLIGHT SAVINGS TIME ENDS

NOVEMBER 2, 2014

SET YOUR CLOCKS BACK ONE HOUR

DID YOU CHECK THE BATTERIES IN YOUR SMOKE DEDECTORS ?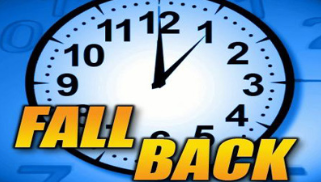 (Back to the top)
ELECTION DAY
Date: Tuesday, November 4th, 2014
Time: 6:30 am to 7:30 pm
Location: Polling Locations
>
REMINDER
<
Tuesday
NOVEMBER 4,

2014 is Election Day
Please remember to Vote

If

you live in

Precinct A

- Vote at the Community Center
If you live in

Precinct B

- Vote at LeRoy School
POLLS ARE OPEN FROM 6:30 am to 7:30 pm
(Back to the top)
RENEWING YOUR DRIVERS LICENCE or PLATES
Date: Monday, December 1st, 2014
Location: LEROY TOWNSHIP
Please -- Remember when you renew your Drivers License or License Plates, USE LeRoy Township as your mailing address, not Painesville.
LeRoy gets motor vehicle and license tax. It will not come to LeRoy if you don't, it will go to Painesville
Thank-you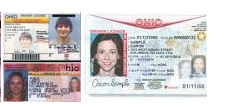 (Back to the top)
TOPS MEETINGS
Date: Wednesday, December 31st, 2014
Location: COMMUNITY CENTER
TOPS OH #1959 (
TAKE OFF POUNDS SENSIBLY

) - meets every Monday at the Community Center.
Weigh-in is at 6p.m, and the meeting begins at 6:15pm.
Call Rhia Brothag, Leader at 440-897-7069 or Debbie Lefelhoc, Treasurer at 440-254-4334 for information.
Annual TOPS dues are $28.00; and weekly dues are only $1.00 !!!
Inexpensive, supportive and gentle exercise is included.
TRY a meeting for Free.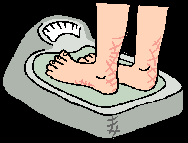 (Back to the top)