Prescription Assistance Available
Date: Saturday, January 3rd, 2015 - Friday, December 4th, 2015
If you can't afford your prescription medicine there may be help. If you are a resident of the State of Ohio and live in Lake or Geauga Counties and have trouble affording your prescription medicine, call (440) 352-1999 to determine if you qualify for the program. More info...
(Back to the top)
Breakfast with Santa
Date: Saturday, December 5th, 2015
Time: 9 AM
Location: Leroy Community Center at the Fire Station
New this year!!!
Santa Claus is Coming to Leroy ~ Let's join him for breakfast!
Saturday, December 5, 2015, 9:00 A.M.
At the Leroy Community Center at the Fire Station
Only 50 seats available. Please call 440-254-4235 to RSVP and guarantee a seat. We are filling fast.
Festivities will include a Pancake Breakfast, Kids Craft, and Story Time.
Leroy Cub Scout Pack #67 will be conducting a canned food drive. Please bring non-perishable food items to share.
Santa will arrive on a Firetruck at 10AM, for anyone wishing to stop by to visit. Walk-ins welcome at this time.
Leroy merchandise available, including Leroy Christmas Ornaments, Mugs, Hats, and more! Makes great Christmas gifts!
Event sponsored by the Leroy Recreation and Advisory Board. Donations from breakfast benefit the Leroy Fire Department.
(Back to the top)
TOPS MEETINGS
Date: Thursday, December 31st, 2015
Location: COMMUNITY CENTER
TOPS OH #1959 (
TAKE OFF POUNDS SENSIBLY

) - meets every Monday at the Community Center.
Weigh-in is at 6p.m, and the meeting begins at 6:15pm.
Call Katy Tillinghast, Leader at 440-796-9083 or Debbie Lefelhoc, Treasurer at 440-476-7939 for information.
Annual TOPS dues are now $32.00; and weekly dues are only $1.00 !!!
Inexpensive, friendly and supportive group.
TRY a meeting for Free.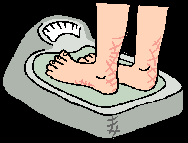 (Back to the top)