LEROY'S SOFTBALL
Date: Thursday, July 31st, 2014
Location: LeRoy Ball Fields
LeRoy's Youth Softball season has started and is full swing !!!




Come down to the ball fields and watch the Stars of tomorrow play today.
Enjoy a good game, meet your neighbors and have a night with Kids
(Back to the top)
VOLUNTEERS NEEDED !!!
Date: Thursday, July 31st, 2014
Location: LEROY TOWNSHIP
ARE NEEDED !!!
LeRoy is looking for volunteers for the Recreation Board, Softball, Garden Club and our Heritage and Senior organizations or just come to a Trustee Meeting.

Bring your ideas and a helping hand to our Community and let LeRoy Township become a better place!!! Call or Come to one of Community Organizations and see what you can contribute.

A Little or a Lot, it all Helps our Community

Check our Calendar for dates a times for meetings...
THANKS
(Back to the top)
RENEWING YOUR DRIVERS LICENCE or PLATES
Date: Monday, December 1st, 2014
Location: LEROY TOWNSHIP
Please -- Remember when you renew your Drivers License or License Plates, USE LeRoy Township as your mailing address, not Painesville.
LeRoy gets motor vehicle and license tax. It will not come to LeRoy if you don't, it will go to Painesville
Thank-you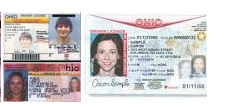 (Back to the top)
TOPS MEETINGS
Date: Wednesday, December 31st, 2014
Location: COMMUNITY CENTER
TOPS OH #1959 (
TAKE OFF POUNDS SENSIBLY

) - meets every Monday at the Community Center.
Weigh-in is at 6p.m, and the meeting begins at 6:15pm.
Call Rhia Brothag, Leader at 440-897-7069 or Debbie Lefelhoc, Treasurer at 440-254-4334 for information.
Annual TOPS dues are $28.00; and weekly dues are only $1.00 !!!
Inexpensive, supportive and gentle exercise is included.
TRY a meeting for Free.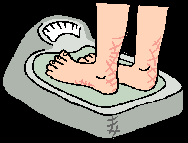 (Back to the top)