HAPPY St. PATRICKS DAY
Date: Monday, March 17th, 2014
Time: ALL DAY
MAIL-BOX REPLACEMENT POLICY
Date: Wednesday, April 2nd, 2014
Location: LeRoy Township
MAIL-BOX REPLACEMENT POLICY
LeRoy Township will follow Lake County Engineer's mailbox replacement policy and reads as follows:
No "
Rubbermaid

" style mail boxes will be replaced. A value of up to $35.00 will be the maximum replacement cost. LeRoy Township will only replace a mailbox that has been damaged by a DIRECT Hit with the vehicle or snow plow. A mailbox which has been damaged by thrown or pushed snow does not warrant replacement.
The Township will replace or repair a mailbox damaged by DIRECT contact with the snow plow vehicle or plow blade with a standard 4 x 4 wooden treated post and mailbox as approved by the US Postal Service.
(Back to the top)
LAKE COUNTY SOLID WASTE SPECIAL MAY COLLECTION
Date: Saturday, April 26th, 2014
Time: 9:00AM to 1:00PM
Location: Lake County Fairgrounds (Commerical Buiding)

LAKE COUNTY SOLID WASTE SPECIAL COLLECTION
COMPUTER COLLECTION
♦

Saturday,

APRIL 26, 2014 -- 9:00 a.m. to 1 p.m.

, Lake County Fairgrounds in the Commercial Buidling.
♦

ACCEPTABLE ITEMS

;

Home computer equipment including: CPU's and monitors, keyboards, mice, printers, modems. Cell phones are also accepted.
♦

NO: televisions, microwave ovens, typewriters, DVD players, cameras or VCRs will be accepted.

These collections are for Lake County residents Only. For more information contact The Lake County Solid Waste District at ------- 440-350-2644
(Back to the top)
ANNUAL PANCAKE BREAKFAST
Date: Sunday, April 27th, 2014
Time: 9:00AM to 1:00PM
Location: LeRoy Fire Station
LEROY TOWNSHIP FIREFIGHTERS ASSOCIATION
ANNUAL PANCAKE BREAKFAST
APRIL 27, 2014
9AM - 1PM
Come join us for breakfast and see what your Fire Department has to offer. Sign up for CPR classes, Vial of Life Program, Smoke Detector Program and more. Order your Reflective House Number Signs or get Free Mail Box Numbers.
OPEN HOUSE and DONATIONS AT THE DOOR APPRECIATED
(Back to the top)
TOPS MEETINGS
Date: Friday, May 2nd, 2014
Location: COMMUNITY CENTER
TOPS OH #1959 (
TAKE OFF POUNDS SENSIBLY

) - meets every Monday at the Community Center.
Weigh-in is at 6p.m, and the meeting begins at 6:15pm.
Call Rhia Brothag, Leader at 440-897-7069 or Debbie Lefelhoc, Treasurer at 440-254-4334 for information.
Annual TOPS dues are $28.00; and weekly dues are only $1.00 !!!
Inexpensive, supportive and gentle exercise is included.
TRY a meeting for Free.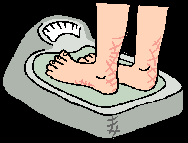 (Back to the top)