Emergency - Vrooman Road Bridge Closure - Update
Date: Friday, January 2nd, 2015 - Saturday, October 10th, 2015
Location: Vrooman Road Bridge
Lake County Engineer James R. Gills announced that the Vrooman Road Bridge over the Grand River in Perry Township/Leroy Township will be closed for a minimum of 30 days. This office is currently investigating whether an overloaded truck crossing the bridge caused damage to major structural components. The cracks in the steel tension members of the bridge were discovered on October 2 during the County's biennial fracture critical inspections. As the damage is more extensive than originally anticipated, a plan to address the issue is currently being prepared.
While the closure is in place, motorists are advised to follow the suggested detour of I-90, RD 44, and SR 84. The process of installing the detour signs began October 3.
The public is reminded that the emergency closure is necessary to protect public welfare and safety as the cracks have the potential to increase in size. Drivers should not try to drive around and/or move the barricades to gain access.
(Back to the top)
Assistant to Fiscal Officer Needed
Date: Friday, January 2nd, 2015 - Tuesday, December 1st, 2015
This is a part-time job, 20 hours/ week, no benefits, daytime position. Applicant must have good secretarial skills, interact well with people, be proficient with computer, Microsoft office, and general office duties and accounting. If interested in the position please send resume to Sharon Rodgers, Fiscal Officer at leroytwp@sbcglobal.net.
(Back to the top)
Prescription Assistance Available
Date: Saturday, January 3rd, 2015 - Friday, December 4th, 2015
If you can't afford your prescription medicine there may be help. If you are a resident of the State of Ohio and live in Lake or Geauga Counties and have trouble affording your prescription medicine, call (440) 352-1999 to determine if you qualify for the program. More info...
(Back to the top)
ANNUAL PANCAKE BREAKFAST
Date: Sunday, April 12th, 2015
Time: 9:00AM to 1:00PM
Location: LeRoy Fire Station
LEROY TOWNSHIP FIREFIGHTERS ASSOCIATION
ANNUAL PANCAKE BREAKFAST
APRIL 12, 2015
9AM - 1PM
Come join us for breakfast and see what your Fire Department has to offer. Sign up for CPR classes, Vial of Life Program, Smoke Detector Program and more. Order your Reflective House Number Signs or get Free Mail Box Numbers.
OPEN HOUSE and DONATIONS AT THE DOOR APPRECIATED
(Back to the top)
ROAD DEPARTMENT HIRING FOR SUMMER JOBS
Date: Monday, April 13th, 2015
Location: LeRoy Road Department
LeRoy Road Department is hiring part-time general labor for mowing, weed-wacking, shoveling, etc. for the summer.
Starting Rate - $9.50/hr.
Must be 18 years of age.
Send an application request to: richvp@sbcglobal.net
(Back to the top)
SURVEY
Date: Friday, April 17th, 2015
Location: LeRoy Township
DID YOU RECEIVE YOUR COMMUNITY SURVEY?
IF YOU DID RECEIVE -- DID YOU FILL IT OUT AND SEND IT BACK?
IF WE MISSED YOU ON OUR MAILING OR YOU MISPLACED THE SURVEY, YOU CAN PRINT A COPY THAT IS LOCATED UNDER THE "SURVEY" TAB.
AS A REMINDER YOU MUST BE A RESIDENT OF LeRoy TOWNSHIP
YOUR THOUGHTS AND OPINIONS DO COUNT FOR OUR FUTURE.
(Back to the top)
LEROY HERITAGE RAFFLE and DINNER
Date: Sunday, April 19th, 2015
Time: 1-4pm
Location: PARK ROAD GRILLE
The LeRoy Heritage Association will hold a Reverse Raffle and Chinese Auction on Sunday, April 19th from 1-4 PM at the Park Road Grille. Tickets are $15 per person and include a spaghetti dinner with dessert and a chance at the $600 Main Board prize. There will be sideboards and a 50/50 raffle as well. All proceeds will go toward restoration efforts of the South Meeting House.
We are asking area residents and businesses to help make this a success by contributing gift baskets, gift cards or merchandise to be used for prizes at our event.
You may contact Leslie Bassett at 440-336-4565 or Lori Watson at 440-897-9671 with your tax detuctible donations or to purchase tickets.
(Back to the top)
LAKE COUNTY SOLID WASTE SPECIAL MAY COLLECTION
Date: Saturday, April 25th, 2015
Time: 9:00AM to 1:00PM
Location: Lake County Fairgrounds (Commerical Buiding)

LAKE COUNTY SOLID WASTE SPECIAL COLLECTION
COMPUTER COLLECTION
♦

Saturday,

APRIL 25, 2014 -- 9:00 a.m. to 1 p.m.

, Lake County Fairgrounds in the Commercial Buidling.
♦

ACCEPTABLE ITEMS

;

Home computer equipment including: CPU's and monitors, keyboards, mice, printers, modems. Cell phones are also accepted.
♦

NO: televisions, microwave ovens, typewriters, DVD players, cameras or VCRs will be accepted.

These collections are for Lake County residents Only. For more information contact The Lake County Solid Waste District at ------- 440-350-2644
(Back to the top)
MAIL-BOX REPLACEMENT POLICY
Date: Sunday, April 26th, 2015
Location: LeRoy Township
MAIL-BOX REPLACEMENT POLICY
LeRoy Township will follow Lake County Engineer's mailbox replacement policy and reads as follows:
No "
Rubbermaid

" style mail boxes will be replaced. A value of up to $35.00 will be the maximum replacement cost. LeRoy Township will only replace a mailbox that has been damaged by a DIRECT Hit with the vehicle or snow plow. A mailbox which has been damaged by thrown or pushed snow does not warrant replacement.
The Township will replace or repair a mailbox damaged by DIRECT contact with the snow plow vehicle or plow blade with a standard 4 x 4 wooden treated post and mailbox as approved by the US Postal Service.
(Back to the top)
VOLUNTEERS NEEDED !!!
Date: Wednesday, July 1st, 2015
Location: LEROY TOWNSHIP
ARE NEEDED !!!
LeRoy is looking for volunteers for the Recreation Board, Softball, Garden Club and our Heritage and Senior organizations or just come to a Trustee Meeting and see where you could help.

Bring your ideas and a helping hand to our Community and let LeRoy Township become a better place!!! Call or Come to one of Community Organizations and see what you can contribute.

A Little or a Lot, it all Helps our Community

Check our Calendar for dates a times for meetings...
THANKS
(Back to the top)
TOPS MEETINGS
Date: Friday, July 31st, 2015
Location: COMMUNITY CENTER
TOPS OH #1959 (
TAKE OFF POUNDS SENSIBLY

) - meets every Monday at the Community Center.
Weigh-in is at 6p.m, and the meeting begins at 6:15pm.
Call Rhia Brothag, Leader at 440-897-7069 or Debbie Lefelhoc, Treasurer at 440-254-4334 for information.
Annual TOPS dues are $28.00; and weekly dues are only $1.00 !!!
Inexpensive, supportive and gentle exercise is included.
TRY a meeting for Free.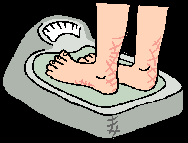 (Back to the top)