We now offer e-notifications to news, notices and events posted on our site. We invite you to subscribe here:
Subscribe to Notices & Events | Subscribe to Calendar Updates
---
Leroy Twp. is seeking an alternate for the Zoning Board of Appeals.
The general requirements of a member of the BZA are:
Be a resident of Leroy.
Be available for evening meetings (hearings are usually set for the second Tuesday of the month, when needed.)
Upon appointment, familiarize yourself with the zoning regulations and the BZA portion of the Zoning Sourcebook.
Present a professional demeanor/manner at the hearings and in public as a representative of the township.
Work well with the other members of the BZA.
Be able to impartially make informed decisions.
The alternate will be required to sit in for a BZA member in the event that he/she is unavailable.  The alternate may attend every hearing but will only vote when sitting in for a BZA member.  A member of the BZA or an alternate may be asked to attend a commission meeting each year.
Send inquiries to leroytwp@sbcglobal.net.
---
Annual Pancake Breakfast April 7, 2019!
We invite you to attend the annual breakfast hosted by the Leroy Twp. Firefighters Association April 7, 2019. Breakfast is from 9 a.m. – 1 p.m. Donations appreciated!
There will be an open house where you can see what your Fire Department has to offer. Sign up for CPR classes, the Vial of Life Program, Smoke Detector Program and more. Order reflective house number signs or get free mailbox numbers!
Spread the word with this flyer…
---
Ohio Township Association Scholarship Application
The Ohio Township Association (OTA) began offering scholarships to high school seniors in 2005. Four $1,500 scholarships in two categories are being provided this year. See the attached Scholarship Application.
---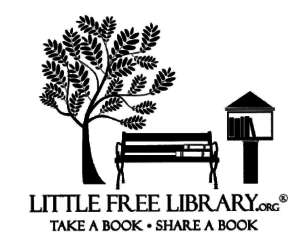 Building Community. Sparking Creativity. Inspiring Readers.
Be sure to visit our new addition.  Little Free Library is located at the Leroy Community Center, 13028 Leroy Center Road.  It's a little red box that will contain books.  You are invited (and encouraged!) to visit our library.  Take a book.  Share a book.  Please be respectful – make sure to keep the door closed to keep the elements out.
---
REMINDER

: A Zoning permit is required for all residences who engage in a Home Occupation (Business).  Call the Zoning Inspector, Myron Telencio (440) 220-0430 for any questions or for an application.
---
RENEWING YOUR DRIVERS LICENSE OR PLATES
Please remember when you renew your driver's license or license plates, use Leroy Township as your mailing address, not Painesville. If you do this, Leroy will get the motor vehicle and license tax. Otherwise, it will go to Painesville. Please … help your community!!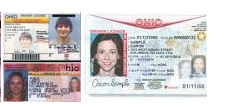 Also, please be aware: Effective 7/2/18, the Ohio Bureau of Motor Vehicles will introduce its new Driver License and Identification Card (DL-ID).  If you'd like to understand what's new, what will change, what won't change, and what documents you may need, visit bmv.ohio.gov.  New federal travel restrictions requiring secure identification go into effect October 2020.  Ohio is offering two options to its customers:  Compliant or Standard cards.