We now offer e-notifications to news, notices and events posted on our site. We invite you to subscribe here:
Subscribe to Notices & Events | Subscribe to Calendar Updates
Leroy Twp. is seeking an alternate for the Zoning Board of Appeals.
Send inquiries to leroytwp@sbcglobal.net.
---
Ohio Township Association Scholarship Application
The Ohio Township Association (OTA) began offering scholarships to high school seniors in 2005. Four $1,500 scholarships in two categories are being provided this year. See the attached Scholarship Application.
---
NEW to our Community!  Little Free Library!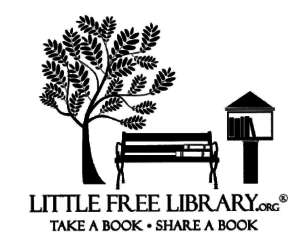 Building Community. Sparking Creativity. Inspiring Readers.
Be sure to visit our new addition.  Little Free Library is located at the Leroy Community Center, 13028 Leroy Center Road.  It's a little red box that will contain books.  You are invited (and encouraged!) to visit our library.  Take a book.  Share a book.  Please be respectful – make sure to keep the door closed to keep the elements out.
---
Lake Metroparks' New Archery Range in Leroy opens September 15, 2018!
Lake Metroparks is opening a new archery range at Hidden Lake in September. This is a FREE amenity for residents of Leroy Township and beyond. The range features eight ground-level shooting lanes and a raised shooting platform that will accommodate three archers. Targets are et at ranges from 10 yards to 50 yards. In a separate adjacent area, people of all ages and abilities can enjoy the sport of archery in a shorter range.
The range will be open from dawn to dusk, seven days a week. All participants younger than 18 must be accompanies by an adult. Bows and arrows are not provided unless you attend a scheduled program.
---
Meet Us in the Peace Garden
Presented by Master Gardener Volunteers of Lake County
Monthly Gardening Programs March – November 2018
The Peace Garden is located at the 4-H Building on the Lake County Fairgrounds.  It contains many common shrubs, grasses, herbs, annuals, perennials and small trees.  Have your gardening questions answered at these interactive demonstrations to be held at 10:00 a.m. on the scheduled Saturdays.
Each session will consist of a short presentation followed by interactive demonstrations and/or discussions.  When appropriate to the topic, small groups of participants with work with a Lake county Master Gardener Volunteer in the garden or on a project.
The sessions are FREE but space is limited.  Please register so we know you are coming.  Contact us by email at MGVLakeCounty@gmail.com or call (440) 350-2254.
The last session of the year will be Saturday, November 3rd at 10:00 a.m.
Winter Sowing – Learn the techniques of Winter Sowing, a method for starting your seeds in winter, then sitting back to watch them flourish as the snow falls.
---
REMINDER

: A Zoning permit is required for all residences who engage in a Home Occupation (Business).  Call the Zoning Inspector, Myron Telencio (440) 220-0430 for any questions or for an application.
---
RENEWING YOUR DRIVERS LICENSE OR PLATES
Please remember when you renew your driver's license or license plates, use Leroy Township as your mailing address, not Painesville. If you do this, Leroy will get the motor vehicle and license tax. Otherwise, it will go to Painesville. Please … help your community!!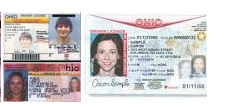 Also, please be aware: Effective 7/2/18, the Ohio Bureau of Motor Vehicles will introduce its new Driver License and Identification Card (DL-ID).  If you'd like to understand what's new, what will change, what won't change, and what documents you may need, visit bmv.ohio.gov.  New federal travel restrictions requiring secure identification go into effect October 2020.  Ohio is offering two options to its customers:  Compliant or Standard cards.