We now offer e-notifications to news, notices and events posted on our site. We invite you to subscribe here:
Subscribe to Notices & Events | Subscribe to Calendar Updates
---
LEGAL NOTICE
The 2018 year-end financial report is available for viewing upon written request to the Fiscal Officer, Sharon E. Rodgers, 13028 Leroy Center Road, Painesville, 44077.
---
Free Tax Help at Morley Library Starting in January 2019
Each year the Volunteer Income Tax Assistance and Tax Counseling for the Elderly programs offer free face-to-face tax help to people who have low to moderate income. IRS-certified volunteers provide this free service with electronic filing to all who qualify. just bring your documentation, and they will do the rest. Appointments are being taken now; contact Heather DeMetro, Program Coordinator at (440) 354-2148 ext. 226.  Flyer…
---
Meet Us in the Peace Garden
Presented by Master Gardener Volunteers of Lake County
Monthly Gardening Programs March – November 2019 @ 10 a.m.
Join us for discussion and interactive demonstrations on a variety of gardening topics throughout the year.
The Peace Garden is located at the 4-H Building on the Lake County Fairgrounds.  It contains many common shrubs, grasses, herbs, annuals, perennials and small trees.
Each session will consist of a presentation occasionally followed by interactive demonstrations.  When appropriate to the topic, small groups of participants will work with Lake County Master Gardener Volunteers in the garden or on a project.
Questions? Email us at:  MGVLakeCounty@gmail.com or Call 440-350-2254
Meet Us in the Garden Topics
Saturday, April 6, 2019 at 10:00 a.m.
What, Where and When of Vegetable Gardening – New or veteran vegetable gardeners learn valuable tips about planning and caring of your garden.  Come with your questions and share your experiences so we can learn from one another.
Remaining topics for 2019:
Saturday, May 4 – Cutting Gardens
Saturday, June 1 – Weeds
Saturday, July 6 – Sustainability
Saturday, August 3 – Monarchs
Saturday, September 7 – Seed Collecting 101
Saturday, October 5 – Pruning, Cutting Down and Fall Clean Up
Saturday, November 2 – Terrariums
---
Planning for LeRoy 2020 Bicentennial
Anyone interested in helping to plan LeRoy's Bicentennial event for 2020, please contact Brandy Hanusosky.  This event cannot take place without many hands to help! All are welcome to share ideas.  Please consider giving some of your time and ideas for this great event for OUR community!
---
Annual Pancake Breakfast April 7, 2019!
We invite you to attend the annual breakfast hosted by the Leroy Twp. Firefighters Association April 7, 2019. Breakfast is from 9 a.m. – 1 p.m. Donations appreciated!
There will be an open house where you can see what your Fire Department has to offer. Sign up for CPR classes, the Vial of Life Program, Smoke Detector Program and more. Order reflective house number signs or get free mailbox numbers!
Spread the word with this flyer…
---
Annual Easter Egg Hunt April 14, 2019!
All children ages 0 to 9 are invited to participate in the Annual Easter Egg Hunt at the Leroy Fire Station, 13028 Leroy Center Road on April 14, 2019 at 2 p.m. for the annual Easter Egg Hunt!
Suggested donation: $1 per child. Get your picture taken with the Easter Bunny, pet live bunnies – and enjoy ice cream sundaes!
---
20th Annual Leroy Twp. Community Garage Sale May 4, 2019!
Get ready for the annual spring grage sale at local homes, the Leroy Community Center, pavilion and ball fields behind the Leroy Fire Station. Participating homeowners and vendors can find rules and registration info information on the flyer.
---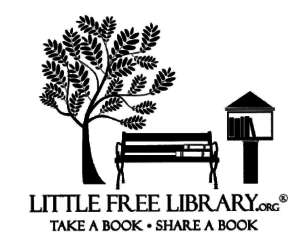 Building Community. Sparking Creativity. Inspiring Readers.
Little Free Library is located at the Leroy Community Center, 13028 Leroy Center Road.  It's a little red box that will contain books.  You are invited (and encouraged!) to visit our library.  Take a book.  Share a book.  Please be respectful – make sure to keep the door closed to keep the elements out.
---
REMINDER

: A Zoning permit is required for all residences who engage in a Home Occupation (Business).  Call the Zoning Inspector, Myron Telencio (440) 220-0430 for any questions or for an application.
---
RENEWING YOUR DRIVERS LICENSE OR PLATES
Please remember when you renew your driver's license or license plates, use Leroy Township as your mailing address, not Painesville. If you do this, Leroy will get the motor vehicle and license tax. Otherwise, it will go to Painesville. Please … help your community!!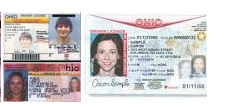 Also, please be aware: Effective 7/2/18, the Ohio Bureau of Motor Vehicles will introduce its new Driver License and Identification Card (DL-ID).  If you'd like to understand what's new, what will change, what won't change, and what documents you may need, visit bmv.ohio.gov.  New federal travel restrictions requiring secure identification go into effect October 2020.  Ohio is offering two options to its customers:  Compliant or Standard cards.